A company named Spay India has recently come into limelight for its focus on empowering the migrant population and other underprivileged sections of the Indian economy. Spay India provides them various services like bill payment, mobile recharge, money transfer through AEPS and travel ticket booking.
Nowadays, the concept of online payment is flourishing and this is the latest craze among the people. No, not just a craze, in fact this shows a complete shift in the behavior of consumers, retailers, distributors and who not! Think about anything from shopping, insurance, travel booking to bill payment, and you'll realize you can do it all online with the help of companies like Spay India.
This is purely because people in this digital and busy era want the above-listed activities to be done in just a few clicks. They not just consider it much more convenient to do online transactions but also a better opportunity to save their time and effort as they don't want to face long queues and waste a lot of time and energy for doing all these.
However, have you thought "what is the only thing you require for doing so?" Of course, as mentioned a platform that helps you make online payments in an easier way, right!
Hence, in light of this discussed fact, we're exploring Spay India in this post today. So, keep reading till the end to know all the great things about this amazing platform.
Overview of Spay India
| | |
| --- | --- |
| Company | Spay India |
| Aim | To Provide Easy Online Digital Services |
| Benefits | High CommissionAttractive Offers for Partners |
| Registration Process | Online/Offline |
| Official website | Spayindia.in |
What is Spay India & What Does Spay India Company Do?
Spay Technology Private Limited is a very popular Noida, Uttar Pradesh-based 'Fintech Company' available as a portal and also as an android mobile app in the Play store.
Founded and launched by Nikhilesh Tiwari, Spay India was incorporated on 28 November 2018 for online transactions.
It is registered at the Registrar of Companies, Delhi and classified as a Non-government Company that focuses on empowering not only the migrant population but also other underserved sections of the Indian economy.
To be precise, the main purpose of Spay India Pvt. Ltd. is to provide an easy and hassle-free life to the Indian community by enabling people to transfer money online without considering whether they have a bank account or not.
Furthermore, it also works as a hub for many financial services and contributes to bringing those services at people's doorstep or in their hands regardless of their location, which is amazing.
List of Services Available in Spay India Company's Portal
Spay India is a growing B2B Portal that works like all other similar apps such as Paytm, Phonepe, Google Pay and offer the following financial services—
Bill Payments- Using Spay India portal, you can pay bills for anything online be it postpaid/prepaid mobile bills, electricity bills, gas bills or landline bills, etc. In fact, if you pay your bills via Spay India then, in return you'll get lots of cashback by recharging in it.
Recharge- Besides bill payments, you can also do all types of your recharge no matter whether it is DTH or mobile. In regard to mobile, you can make a recharge of all SIM providers including Airtel, JIO, V.I, etc.
Flight Ticket Bookings- On Spay India portal, you'll get an individual option to book your flight tickets. Basically, Spay India makes the process of flight ticket booking easier for the users. Not only that, if due to some unfortunate reason, you have to cancel your tickets then, you can do that also; as this is another facility which is available on the Spay India portal.
Travel Bus Tickets- Similar to flight ticket bookings, Spay India portal also offers online bus tickets booking options for people, and it even promotes hassle-free bus travel across India.
Wallet Money Transfer- As mobile wallets have become the new way of carrying cash in digital format, the Spay India portal also has this feature available for its users. You can link your credit or debit card information to Spay India wallet and can transfer money online either in the UPI or bank of any person.
(AEPS) Aadhaar Enabled Payment System- This is the most effective type of security feature present on the Spay India portal. Using it, you can easily do all your recharges and even pay bills in the most secure & safest manner.
Insurance- Last but not least, SPay India even provides a facility to do all sorts of insurance through it. For instance, there are users who insure their house, car, bike and so on using the Spay India portal. So, you also can use the Spay India portal for insurance.
Also Read: What is the Future of Payment Gateway?
Additionally, you'll find multiple other options while executing these services. For instance, you'll get —
3 choices for Online Money Transfer i.e., (Quick Pay, Tatkal, and Instant)
2 choices in AEPS service i.e., (Balance Enquiry and Cash Withdraw)
3 choices in Recharge i.e., (Prepaid, DTH, and Postpaid).
A separate option for Wallet to Wallet Transfer &
A facility to create an invoice to Request a Payment.
Spay Technology believes in providing these remarkable services based on the factors such as— "Where their Consumers need it, When their Consumers need it and in the manner How their Consumers need it."
Facts about Spay India Company
| | |
| --- | --- |
| Industries | Financial Services |
| Services Offered | AEPS Money transfer, Recharges, Tickets Booking, etc. |
| Company Size | 51-200 employees |
| Headquarters | Noida, Uttar Pradesh |
| Company Type | Partnership |
| Founded | 2018 |
Trademark Name Details of Spay India Company
As per a valid application, the location of Spay India brand which is applied by Spay Technology Private Limited is at—
Besides that, the trademark application of this company (whose details mentioned below) was filed by the agent KIRTEE and was accepted on 22nd July 2020.
| | |
| --- | --- |
| Trademark | Spay India |
| Application No | 4579930 |
| Filing Date | 22-07-2020 |
| User Detail | Proposed to be used |
| Certificate Number | 2626388 |
| Valid Until | 22-07-2030 |
| Goods and Service | Insurance, Monetary Affairs; Financial Affairs; Real Estate Affairs |
| Business Name | Spay Technology Private Limited |
| Business Type | Private Limited Company |
| Business Sector | Service |
Vision and Mission of Spay India
The Spay India Company was built on the core value of winning each customer with 100% satisfaction at any given cost. So, keeping that in mind, the "Mission" of this company is to provide financial services like easy money transfer, bill payments, recharge and so on to satisfy their customers.
Similarly, the "Vision" of Spay India is to cater the poorly served part of a majority of the Indian population so that they enjoy a problem-free life. To achieve this, Spay India executives have optimized each protocol to analyze, focus and understand well the needs and requirements of customers for providing the most reliable services according to their demands.
So, because they believe that customer satisfaction is their biggest reward, they considered communicating in the consumer's language and therefore, spread their official tagline "Surakshit Hai, Asaan Hai, Vishwas Apni Pehchan Hai" in the Hindi language—which means, "It's safe, it's easy and trust is our Identity."
Positions in Spay India and Fees
Spay India offers many business growing opportunities to people through posts such as Master Distributor, Agent, Retailer, etc.
To be precise, SPAY India provides a high incentive, or you can say commission rate to Agents and Merchants who register with them. So, anyone can register, earn money and extend business with Spay India by becoming a Retailer, Distributor or a Master Distributor.
In regard to this, it is worth noting that fees are different for each of these posts, and we've tried to explain the same with the help of a table below.
Have a look—
| | |
| --- | --- |
| Position/Post | Fee |
| Master Distributor | 50,000/- |
| Master Retailer | 15,000/- |
| Distributor | 5,000/- |
| Agent | 5,000/- |
| Retailer | 500/- |
How to Register For Spay India Agent/ Merchant/Distributor?
All those who are interested in becoming pay India Distributor, Agent retailers, or Master Distributors—they can register themselves for Spay India Merchant/Agent/Distributor by following the below-given instructions—
[Note: In order to get the registration ID, you need not have to fill the direct registration form because the registration process for Spay India is completely different.]
Step 1: To begin the registration process, you need to open a web browser of your choice and using the same, visit the Official website of Spay India.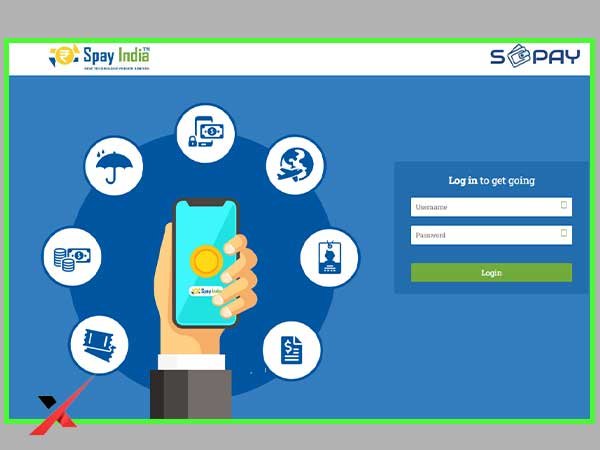 Step 2: In doing so, you'll reach on to the 'Homepage' of Spay India website. There, you've to scroll down to the bottom and locate the 'Contact Us' option to click on the same.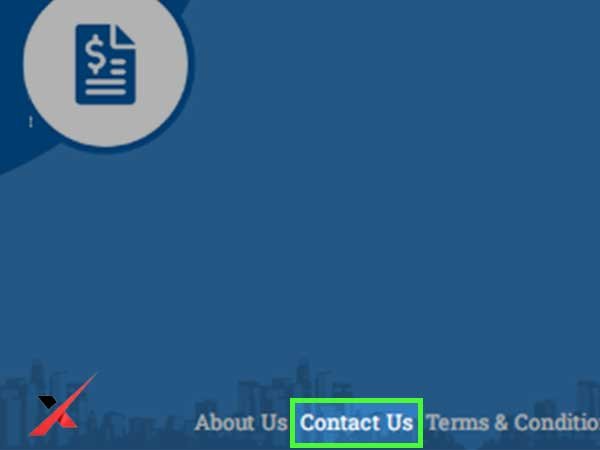 Step 3: Following that, a 'Contact Form' will be opened on the screen, in front of you. In that, what all you'll have to do is input your details such as:

Name [Write your Full Name]
Email [Provide an Email ID that you use at present]
Mobile Number [Enter your registered Phone number]
Message [In this message section, you have to write a description explaining that you want to register yourself on Spay India.]
[Note: You can also write an email to Spay India that you want to take registration and become a Spay India Merchant/Retailer/Agent.]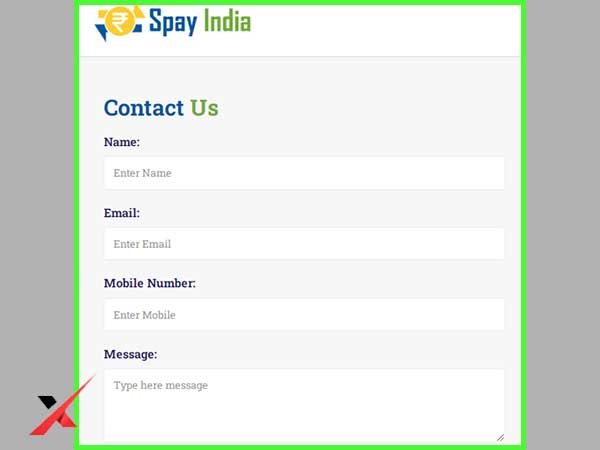 Step 4: Once you're done with entering all the asked details associated with you, you need to click on the 'Submit' button.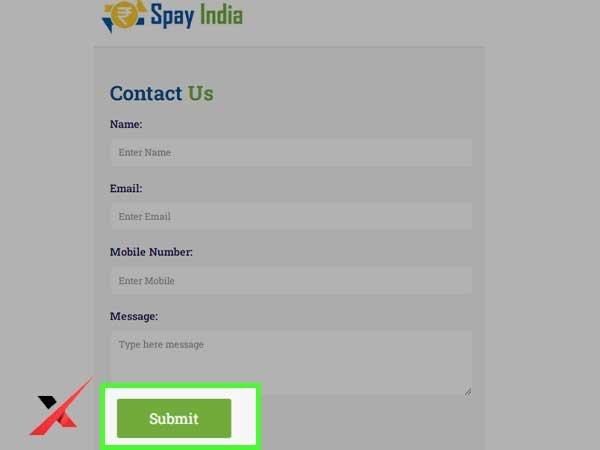 Step 5: Now, after submitting your details, wait for at least 24 hours to receive an 'Email' from Spay India in which you'll get your 'Registration ID.'
Step 6: In addition, you'll also get a 'Call' from Spay India on your registered phone number that you've provided for simply confirming all your details.
Step 7: Till Spay India confirms your details and verifies you, you've to wait and after that, you'll get your 'Username and Password' from Spay India on your email ID or mobile phone and become eligible for using the services that Spay India offers.
Now, as you have registered yourself in the Spay India portal, you can enjoy all the services offered by Spay India. However, for that, first you require logging in to your newly created Spay India account.
How to login on Spay India Portal?
To log in to the Spay India portal, users must need to have the ID (both Username and Password) which is given by the Spay India Retailer or Spay India Agent.
So, all those users who recently or have already registered with Spay India and have their respective user ID and password, they can log in on the Spay India Portal via following these below-given simple instructions—
Step 1: To login, first visit the Spay India Portal using your preferred web browser on your respective device.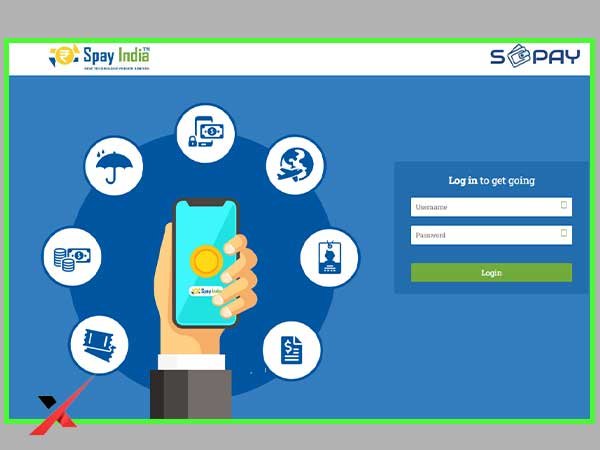 Step 2: Then, click the 'Login' option after reaching the Spay India portal's Homepage.
Step 3: In doing so, a login form will appear on the screen, in front of you. In that, all you'll have to do is enter your 'Username and Password.'
Step 4: Upon entering the login details, click on the 'Login' option given at the bottom of the login form.
Now, as you have successfully logged into the Spay India portal, there not only you'll see the services offered by Spay India but can also use them without any inconvenience.
Furthermore, as we've already mentioned in the beginning, Spay India is also available in APK on the Play store to make its users' life way more easy and hassle-free by paying, receiving, and transferring money in just a few clicks. So, users of Spay India can also download the Mobile App and use all the features of the Spay India website on their respective Android Mobile phones.
Spay India Mobile App
| | |
| --- | --- |
| Updated | 12 July 2021 |
| Size | 3.9M |
| Installs | 10,000+ |
| Current Version | 1.76 |
| Requires Android | 5.0 and up |
| Content | For Everyone |
| Rating | 4.1 |
| Offered By | Spay Technology |
| Developer | Info@Spayindia.com |
| Official APK | Click Here |
How to Install and Login to Spay India Mobile App?
In order to install and login to Spay India's free Business app, all you've to execute is the following simple instructions—
Step 1: On your respective android device, first of all open Google Play Store App.
Step 2: Then, using Play store search feature, find out 'Spay India App' or you can simply Tap Here.
Step 3: Once you find and open the Spay India app page on Google Play store, you'll see an 'Install' button there which you have to simply tap on.
Important: Following that, you may need to adjust some settings on your smartphone to install it successfully. If so, what all you need to do is first open 'Settings' of your Android phone, then go to the 'Security' section and there, activate 'Unknown Sources' in order to allow installation.
Step 4: In doing so, the mobile application of Spay India starts installing in your respective android smartphone and once the installation process finishes, tap on it to open.
Step 5: Now, when the recently installed Spay India Mobile App gets opened on your smartphone, it will prompt you to enter your registered mobile number. So, simply provide the same correctly.
Step 6: Once you enter your registered phone number in the desired place, Spay India sends an OTP onto the same.
Step 7: Now, as asked, enter the 'OTP' which Spay India sent to your registered mobile number.
Step 8: Upon doing so, you'll log into the Mobile App of Spay India successfully.
How to Download or Install Spay India App for Windows PC?
Albeit, it's easy to download and install any app from the Google Play Store or iOS App Store that is exclusively made for mobile. But, as you know you can still use any Android or iOS app on your Windows PC or laptop regardless of the fact whether its official version of that app is available for Windows PC/laptop or not; you can also download and install Spay India APK on your Windows PC via following the steps given below—
[Note: If you want to download and use any mobile-based application on your PC or laptop which is officially not available, you've to download an emulator like 'BlueStacks or NoxPlayer' for it.]
Step 1: On your respective Windows PC, first download and install BlueStacks Android Emulator.
Step 2: After its successful installation, open the Bluestacks emulator.
Step 3: Once it is opened, you've to find and click on Google Play Store as it comes pre-installed in Bluestacks.
Step 4: After that, if required, sign in to access your Google Play Store account.
Step 5: Now, type "Spay India" keyword in the search bar and click to install 'Spay India App' from the appeared search results.
Step 6: Once installed, click on 'Spay India App icon' from the home screen of Bluestacks to open and log in to it using both your username and password.
After you logged in, it seems very easy to use the Spay India platform. As with the help of its simple instructions, you can do all your transfer of payments with just a single click.
Spay India Portal's Refund and Cancellation Policies
Like, we've explained above in the Vision and Mission section also, the main focus of Spay India is on customer satisfaction so, in case if you're not satisfied or happy with the services of Spayindia Company, it even offers money-back guarantee for the genuine reasons via its "refund and cancellation policy."
However, before reading about the same, it is worth mentioning that, Spay India says— you must read carefully in advance the details about the product or service that you're intending to purchase or use!
Refund policy-
According to the refund policy of Spay India, you can ask for your paid amount back if you're not satisfied with Spay India's products. An issue of refund will be reflected within 3 to 5 working days into the same bank account through which the customer had paid the amount at the time of purchasing or if the payment was done through a credit card then, the refund will be executed on the same original credit card of the customer.
Cancellation policy-
On the contrary, as per the cancellation policy of Spay India, you'll have to contact the customer care executives of the company if you want to cancel any order. To get connected with the company's customer care executive, you can use the official website link. And, once you're done, they will review your request and within a short period of time, they'll take action on the same.
Last but not least, here is all the contact information of Spay India to get connected to the company, in case you need to—
| | |
| --- | --- |
| Corporate Office Location: | 1st Floor, H-87, Sector 63 Rd, H Block, Sector 62, Noida,Uttar Pradesh 201301 |
| Primary Location: | H-87, Sector 63 Rd, H Block, Sector 63Noida, Uttar Pradesh 201301, IN |
| Customer Care No: | +91 9250072500 & +011 40612650 |
| E-Mail: | Info@Spayindia.com |