A beautiful collection of vibrant flowers is amongst the most effective ways to show love and compassion on several occasions. Whether you are looking for a budget-friendly or a luxury bouquet of spring flowers, there are several amazing options, from online retailers to local florists. Plus, most flower brands offer super speedy and same-day delivery services.
If you plan to treat your mom to a beautiful bouquet this Mother's Day, then you should consider the delivery services available to you. Mother's Day flower delivery is a fail-proof option, especially when you want the blooms sent in time and pristine condition.
However, when presented with a myriad of options, it can be a little difficult to choose just one – especially if you don't know where to begin. Since there's still time to purchase a Mother's Day gift, it's best to start getting organized. Here is a curated list of the best flowers for Mother's Day in 2022 to help your selection.
Also, Read: Flowers in Singapore – Affordable Preserved Flowers for All Occasions
What are the Top Best Flowers for Mother's Day in 2022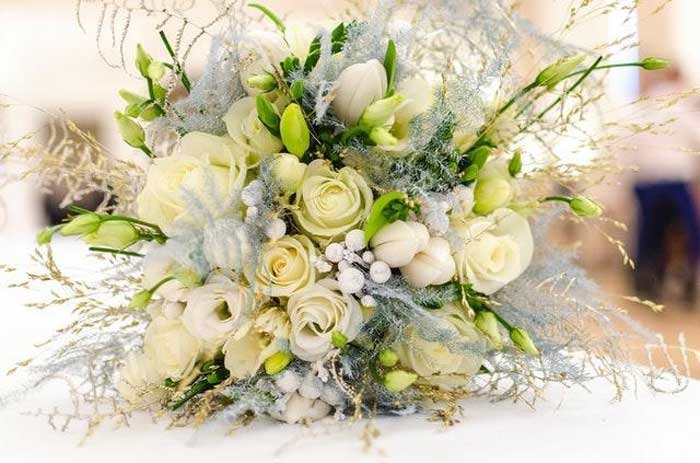 1. Chrysanthemums
In addition to being commonly referred to as "mums," these flowers are usually in season and blooming in May. These beautiful blooms symbolize joy, longevity, optimism, and fidelity.
2. Lisianthus
These beautiful flowers are a perfect tribute to mothers who admire flowers with a fascinating, delicate, and elegant look. Lisianthus comes in a variety of multicolored, single colors or mixed bouquets.
3. Carnations
Carnations are beautiful flowers mostly associated with Mother's Day – they symbolize affection, admiration, and pure love making it an ideal choice. These beautiful blooms can also last for up to 2 weeks.
4. Anthurium
Anthurium is known for its waxy petals and leaves. A potted anthurium plant can also last for months or years to come. These appealing features make it an excellent Mother's Day gift.
5. Roses
Roses are a classic flower option that would be perfect for Mother's Day. Plus, they come in different colors to symbolize different sentiments:
Red Roses – Love
Pink Roses – Peace and gratitude
Orange Roses – Enthusiasm and passion
White Roses – Purity and Holiness
6. Orchids
Orchids would be an ideal choice for moms with exotic tastes. Buy your mom a double-stemmed orchid to put a smile on her face and accentuate her home.
7. Tulips
These elegant blooms are an ideal Mother's Day option. Tulips are flowers that symbolize love. They are low maintenance and can last for up to 12 days.
8. Hydrangeas
The full, lush, beautiful flowers of the hydrangea plant are ideal for celebrating the abundant love and support your mom has offered over the years. Blue hydrangeas are a common favorite, but you could always opt for hot pink or variegated hydrangea.
9. Lilies
Lilies are a great Mother's Day gift, for they are often associated with motherhood and rebirth. Different colored lilies vary in meaning, but these blooms generally symbolize purity and honor.
10. Gladiolus
These magnificent blooms symbolize honor, faithfulness, and strength of character. If you want to express your admiration for your mother, get her a gladiolus bouquet. Gladiolus is particularly eye-catching since its blooms grow vertically, along the plant's stem.
Make This Mother's Day Extra Special
Mother's Day presents an opportunity to honor one of the most important people in your life, your mother. It is a time to celebrate her for the years of care, nurturing, and love she has given you over the years – and what better way to do that than with a beautiful bouquet that brightens her special day? Whichever flowers you choose, add a hand-written card to make the gift even more special.
---